WEDO empowers women entrepreneurs by providing them with right knowledge, right implementation strategies, mentoring and community support.
Good start-up's fail as they fail to plan. Great products and services fail because you fail to market. A good technical skill is good enough to get yourself a job, but to succeed in business you need a great marketing skill.
Starters who want to improve their product and business process.
Starters looking to create more visibility for your product/service.
Starters looking for a support system.
Starters looking to upgrade their business skills.
Free Trainings 
Pan India Business Visibility.
Networking Meetings 
FB Group to promote your Business
Early Phase Marketing Strategies.
Access to App based Learning to learn at your convenient time.
Advanced Entrepreneurship Workshops.
Access to Conferences, Expo's and events.
Leadership Roles
Basic Investment of Rs 150/- per month 
Virtual Meetings Free for Members
Physical Meetings – Additional
Scaling Phase Entrepreneurs 
Businesses looking to create channel partner, dealer , distributor & franchisee.
Business with a scalable model can join to market for partners.
If without a model, can develop a scalable model with the support of WEDO Mentors.
Access to Collaborative Marketing course and execution.
Specific Drawing Board Sessions to enhance the Business Model for easy closure.
Free Trainings 
Pan India Business Visibility.
Networking Meetings 
FB Group to promote your Business
Early Phase Marketing Strategies.
Access to App based Learning to learn at your convenient time.
Advanced Entrepreneurship Workshops.
Access to Conferences, Expo's and events.
Leadership Roles
Speak to your ambassador and review your business. 
Investment for brands with a Business Model 
Rs 10000/- Registration + Rs 2000/- per month
Investment for Brands without a Scalable Model 
Rs 30000/- (Model Development Consultation) + Rs 2000/- per month
Membership and courses at WEDO are carefully designed and systematically delivered considering the time and resource of every women, after an experience of interacting with over 7000 plus women and closely studying the struggles that they go through juggling between their family and making a dream business survive.
Here Are Some Messages From Women Who Have Been Experiencing WEDO...
WEDO's vision is to empower women globally through entrepreneurship. We Choose to acheive this vision by collaborating with like minded women. As our manta has always been "Let's grow as we let grow". You Could associate with us as an "Ambassador" and we can elevate together.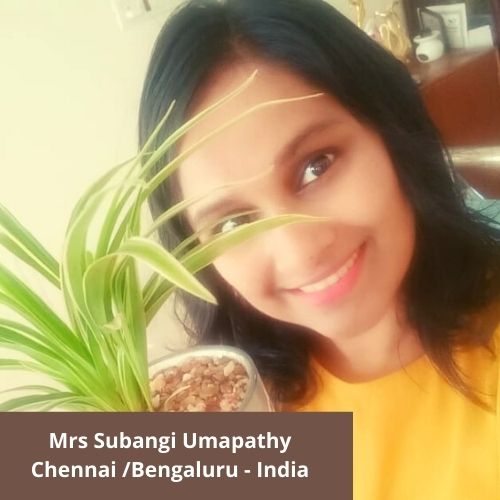 Subangi Umapathy is an Entrepreneur- Founder of Tulips & Daffodils. An ardent supporter of the idea that that a woman with a vision empowers an empire of women to do more, see more and be more. Being the kind of woman with a vision that she was, she chose to become an ambassador with WEDO and today is living her dreams of helping an empire of women to live their dreams.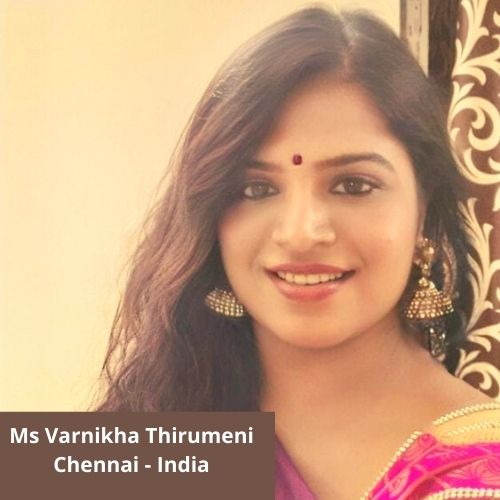 Varnikhathirumeni is an Edupreneur and Founder of Vishuddhi Linguistics Academy. A strong believer of the notion that all women are highly talented and right mentorship is all they require to take on the world, she fell in love with WEDO's ideologies the first time she heard it. She's passionately working as a WEDO ambassador to uplift fellow women who are willing to grow as team, ever since.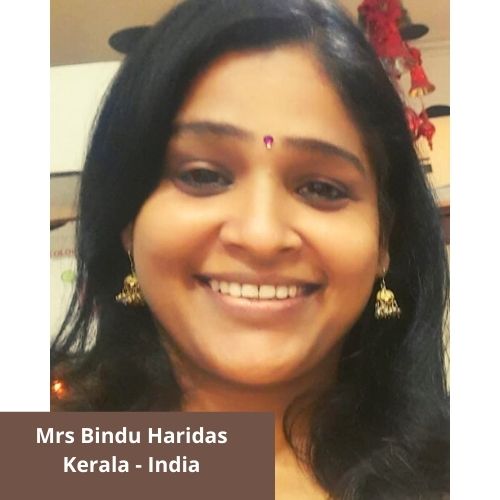 Bindu Haridas is a Reiki practioner and Founder of Healing Hands. She is very passionate about this healing modality and is lover of peace. They say, the societies that empower women are less violent in every way and that's the reason why she see women empowerment as the key to a peaceful world. That's what got her immediately tuned to WEDO's ideologies and today she is an ambassador to empower fellow women and spread the message of peace.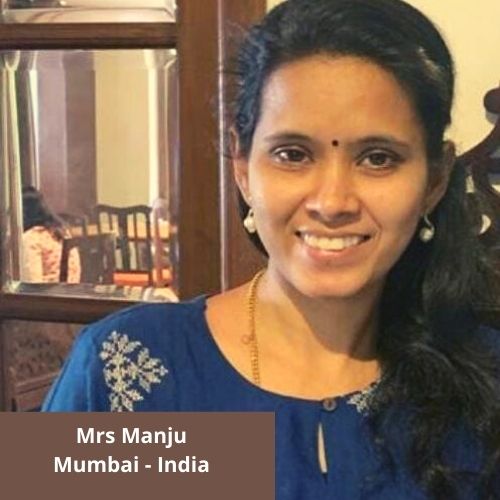 Manju S M is a Life Coach and Founder of brand Finestra. She works towards transforming life of people and is a strong advocate of mental health and self-love, especially for women. Being a person who is always vocal about women empowerment, associating with WEDO happened so naturally to her. Today she is one of the ambassadors with WEDO, reaching out to women entrepreneurs who believe in WEDO's ideology of let's grow as we let grow and championing the cause of women empowerment.
Come Let's Grow As We Let Grow!
Partner with us !
WHO CAN BECOME A WEDO AMBASSADOR?
Why Did I Formulate WEDO?
Founder's Message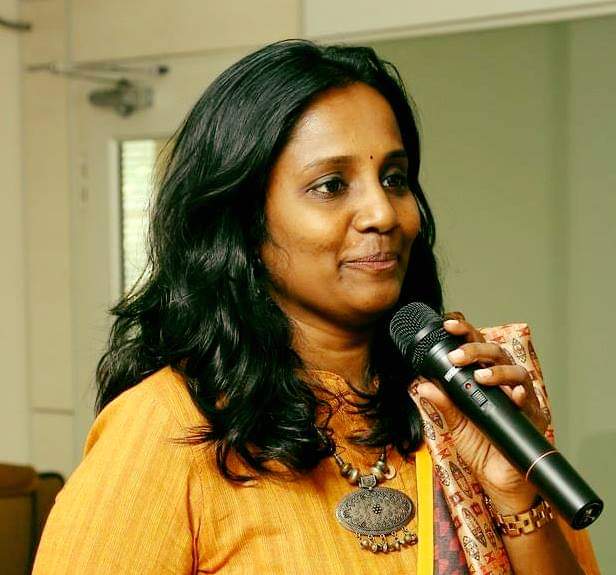 Kadambari Umapathy, Founder WEDO
Founder Of Women Entrepreneurship Development Organization
"HI, I am Kadambari, MD of Women Entrepreneurship Development Organisation (WEDO). Been here for over 6 years, and during this period have been conducted various Short Term Workshops for Women Entrepreneurs conducting Awards Program, Networking Sessions & also running a Support System called 'WEDO Work Peer (WWP) that runs parallel with every woman's business.
The focus was to Empower Women to Succeed in Business and Grow exponentially. Of all the strategies we adopted, 'Collaborative Marketing' was the most unique methodology we had adopted for our Women Members and have seen great progress and success.
The dream had always been to empower more and more women with the Right Knowledge that could help a Woman's Business succeed and I wanted to exhibit this power of 'Collaborative Marketing' to other Women Entrepreneurs Pan India and abroad.
I took the opportunity to kickstart my 1st business when i was 22 and managed it for over 8 years.
Case Study – until then i thought business failures could only be because of financial losses. Not true… In this case it was a partnership mismatch.
The 2nd venture was my decision to join my spouse's business and to scale it. We were successful at it. Still, i found something missing. I did not have personal satisfaction why because, our goals and visions were different.
I do not know if i could call this a failure but it did certainly take away a sizable 6 years of my life as an entrepreneur.
The failure where milestone, stepping stones for introspection and revision of my goals and the way I went about my business.
The learning I got from these experiences was Gold. This was the time I was at a crossroad about taking a transition and finding my true career path. I was exploring business opportunities and analyzing GAPS.
This is when, I signed up for various training programs, and also joined the prestigious management institution, IIM Banglore and got indepth knowledge.
Armed with this new found knowledge and experience started 'WEDO'.
It gave me the time and space to think of our so called 'big problems' and was giving each member the indepth knowledge and offered workable solutions.
WEDO is an affordable Entrepreneurial Eco-System that gives Women, access to 'Business Knowledge, Implementation Road Map, Market Access, Business Network, Ethics and Visibility with Mentoring.'
I was convinced that by offering this, many women would be financially empowered, and could raise better families by supporting their loved ones financially that will definitely lead to a beautiful and peaceful family life.
During my entire experience of 13 plus years of business experience as a woman, I completely understood the limitation that holds us back juggling between family, personal careers, approvals, self-doubts, lack of resources, lack of time, access to the business world, misguidance and misuse.
I saw the need for an Ecosystem that is created to address the needs of every woman entrepreneur.
WEDO serves as a gauntlet against business failure and a catalyst to your business growth. Women can use these formulas for their business growth by being a part and parcel of WEDO.
WEDO was started in 2015 and we have touched the lives of overwhelmed 7000 women and now we are growing exponentially by signing up with like-minded women who could partner with us in taking our vision and operations across India and internationally.
Associating with WEDO has been an eye-opener for various women entrepreneurs at different stages of their Business. "EXPERIENCE IT"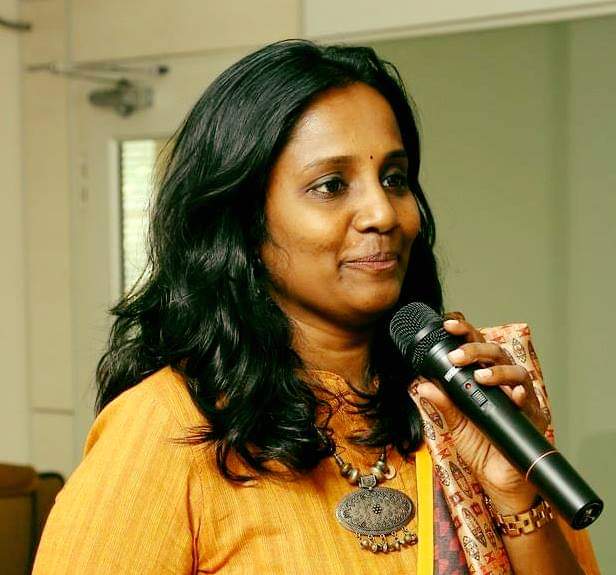 WEDO will be a great place for you to evaluate , introspect and plan ahead. 
I have been witnessing women rediscovering themselves and approaching business in a new dimension, they are more excited as this time they have clarity on the direction and choices they make. 
Business is always under construction, when developed with the right knowledge , commitment and consistent effort…success is inevitable.
Join me and we will together ensure to save many years of trial and errors and speed up your journey towards success!
Its about
Building the right foundation.
Eliminating the risk of failure
Accelerating Growth   
Increasing Customers, Sales & Growth
DO YOU KNOW WHAT THE BEST PART JOINING WEDO?
Your Entrepreneurship Journey is never going to be lonely again with WEDO! TAKE ACTION!
Kindly enter your details, if you want a call back