Dear Visionary Woman, We would like to invite you to participate in our upcoming Visionary Women Meet- a unique opportunity to connect with other like-minded women entrepreneurs. This Meet is just one small part of our larger mission- the Visionary Project. The project aims to empower and support women in achieving their business goals. As a woman entrepreneur, attending this Meet will not only allow you to network and establish valuable connections with other entrepreneurs, but you will also have the opportunity to learn more about the offerings of the Visionary Project. We believe that you have the potential to be a part of this mission and contribute to its success, and eventually, your success. By joining the Visionary Project, you will have access to a variety of resources and support systems, including mentorship, investment, international collaborators, and corporations. We are confident that this project can help you achieve your entrepreneurial goals and take your business to the next level. Do not miss out on this chance to be a part of something larger. Sign up for our Visionary Women Meet today and begin your unique journey towards success with the Visionary Project.
Drop Your Details To Nominate for The Visionary Project
Know More About The Visionary Project ..... Scroll Down
Welcome to "The Visionary Project" curated by WEDO- Women's Entrepreneurship Development Organization with the aim of accelerating and elevating women's entrepreneurship. India has an abundant number of women entrepreneurs and professionals; however, identifying them is a challenge. The Visionary Project aims at creating a window for accessing Indian women talents. The project comprises three interesting features involving recognition, personal branding, visibility, and a community of visionaries who would refer to each other. The aim is to identify qualified women, recognize them, publish them, and help them accelerate their businesses. To learn more about the three unique features of the project, please read ahead.
Visionary Women Project is about creating consistent Personal Branding, PR , Global Collaborations and Growth.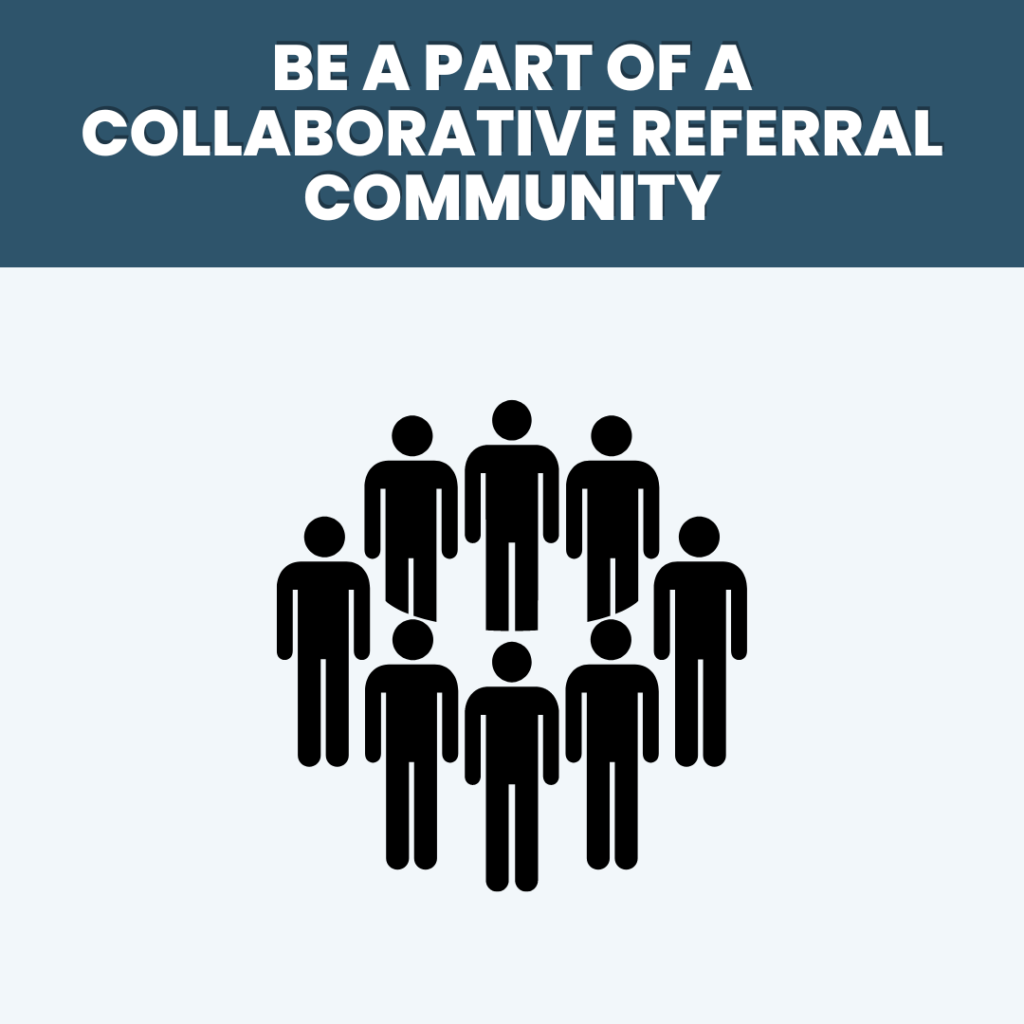 Visionary Women Circle - Collaborative Marketing & Referral Community
Welcome to Visionary Women Circle, an exclusive community for visionary businesswomen ready to level up their businesses. We believe in the collective power of women working together to grow their networks and circles of influence.
As a member, you'll connect with accomplished women from diverse industries, forging meaningful relationships and expanding your reach. We provide a framework for strengthening your personal brand and amplifying your impact.
Access our network of potential investors, strategic partners, and influential mentors to accelerate your business growth. Cross-learning opportunities and knowledge sharing sessions will further fuel your success.
Membership is limited to 100 exceptional women entrepreneurs for our first circle. Join Visionary Women Circle to surround yourself with remarkable individuals, leverage powerful connections, and redefine what it means to be a visionary woman in business.
Apply now and embark on a transformative journey alongside a network of exceptional women committed to your success. Together, we'll shape a brighter future for women entrepreneurs.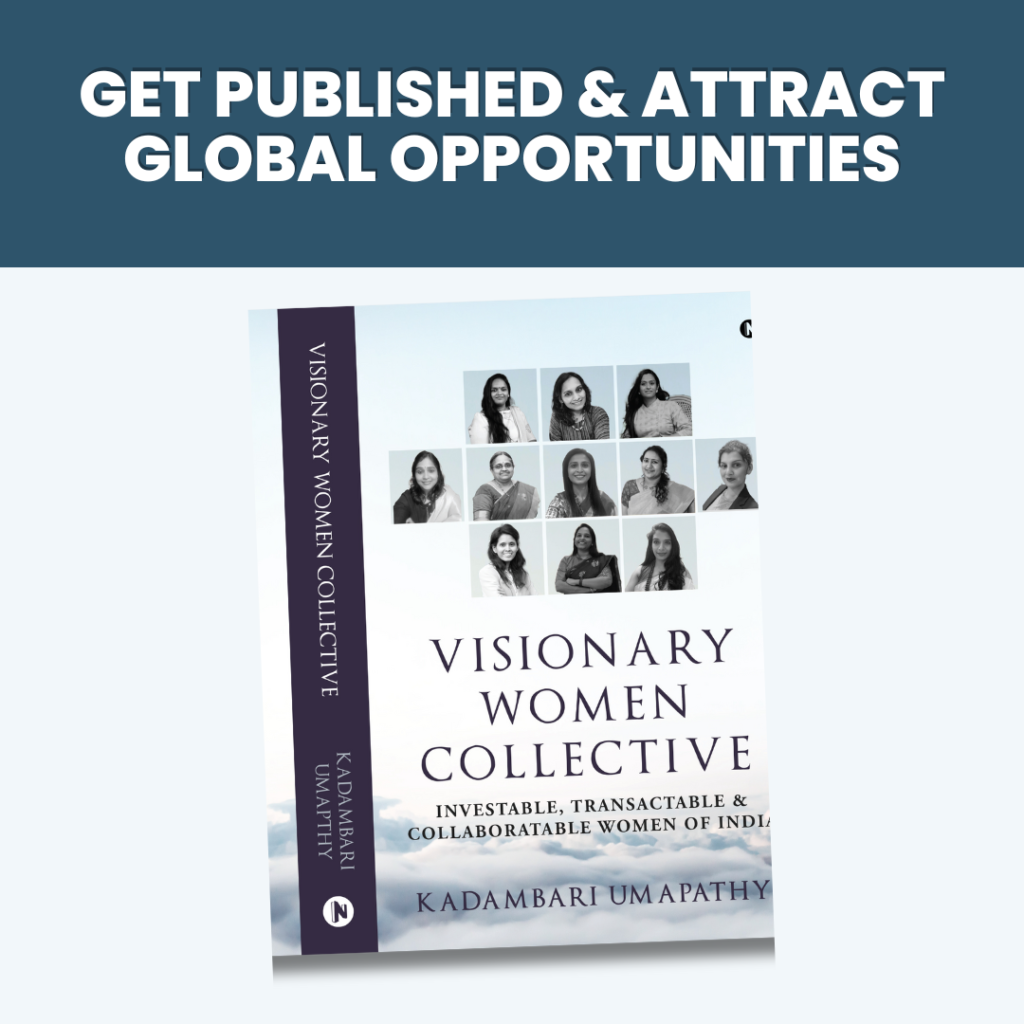 WEDO - Visionary Women Collective
"The Visionary Women Collective" is an incredible collaboration that highlights the most innovative and visionary women-owned businesses and professionals in India. Women entrepreneurs are on the rise, and we are proud to support their success and inspire others to join this incredible journey. It can be challenging for the most unique and scalable businesses to stand out amongst a growing crowd; our goal is to identify and showcase these exceptional women entrepreneurs. By having your business featured in the Collective, you can gain invaluable visibility and connect with investors, clients, and collaborators on a global scale. This is your chance to increase your personal brand value, positioning, and stand out from the competition. The future is bright for women entrepreneurs, and we are excited to be a part of that journey. Join us, and let's take your business to the next level!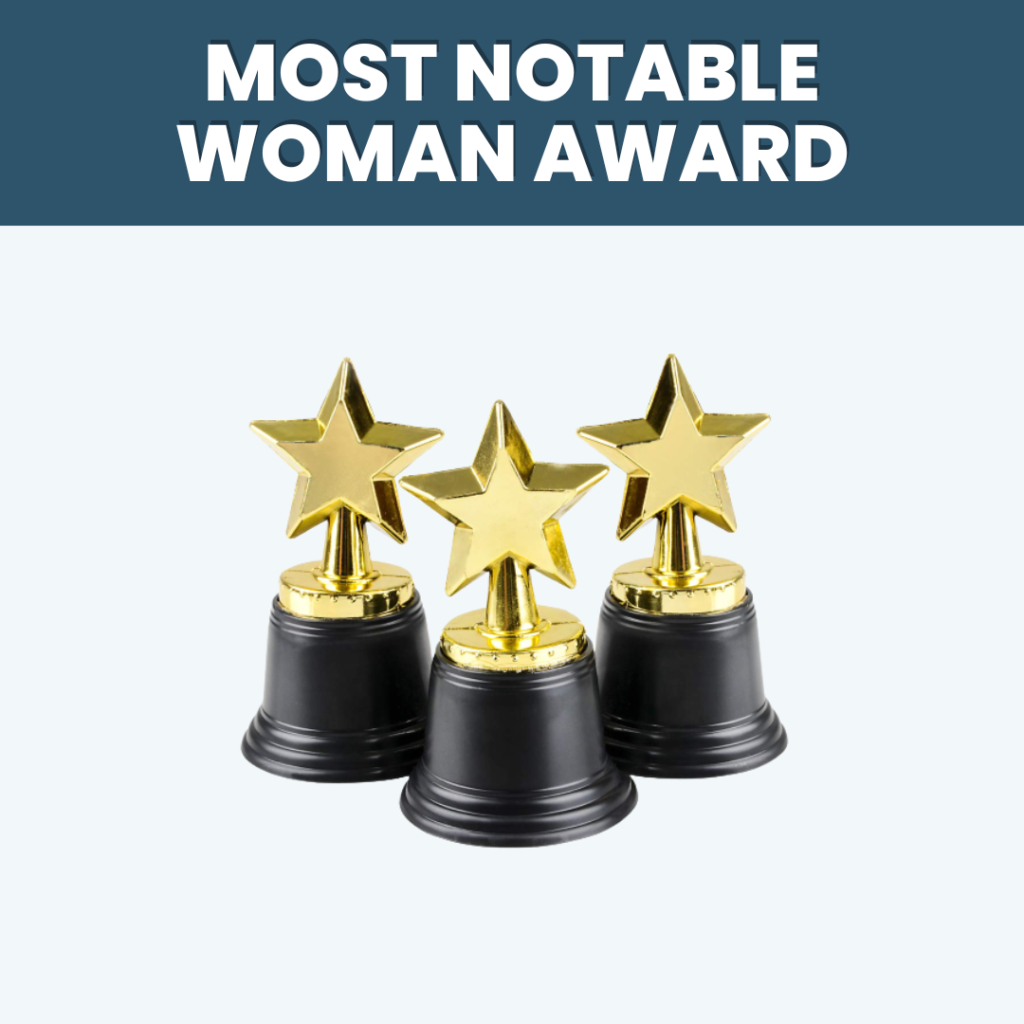 WEDO - Most Notable Women Awards
We believe that women entrepreneurs are game-changers in their fields and we want to recognize their exceptional achievements by presenting them with the Most Notable Woman award. We understand that women entrepreneurs face unique challenges in the business world, but they continue to bring innovation and growth to their industries regardless. Our goal is to highlight their contributions and provide them with a community of support and resources to help them succeed.

By applying for the award, you will have the opportunity to showcase your talents and connect with other like-minded individuals in your industry. We want to create a more inclusive and supportive environment for women entrepreneurs, and we believe this starts by recognizing their contributions. We encourage all women entrepreneurs to apply for this award and join us in paving the way for a more equitable and prosperous future. Remember, you are capable of achieving anything you set your mind to!
How Do You Benefit If You Get Shortlisted ?
Personal Branding, PR, Brand Positioning, and Collaborative Marketing are crucial for women entrepreneurs to succeed in the competitive business world. Here's why:
Personal Branding: Personal branding is the process of building a unique identity for yourself as an entrepreneur. It includes your values, mission, skills, and personality traits. Personal branding helps women entrepreneurs establish themselves as thought leaders and experts in their niche, making it easier for them to build trust and credibility with their target audience.

PR: Public Relations (PR) involves managing the reputation of your business. It includes strategies for getting media coverage, managing social media, and communicating with stakeholders. PR helps women entrepreneurs to gain visibility and reach a broader audience. It can also help to create a positive image of their brand and establish their authority in their industry.

Brand Positioning: Brand positioning refers to the unique position that a brand occupies in the minds of its customers. It is crucial for women entrepreneurs to have a strong brand positioning to differentiate themselves from their competitors. Brand positioning helps women entrepreneurs to create a unique selling proposition (USP) that sets them apart from their competition.

Collaborative Marketing: Collaborative marketing involves partnering with other businesses or influencers to reach a broader audience. Collaborative marketing helps women entrepreneurs to leverage the networks and audiences of other businesses or individuals to expand their reach. It also helps to build relationships and create opportunities for joint ventures.                                                                                                                                                                                                                                                                                                                                                              "The Visionary Project" Gets you all of the above.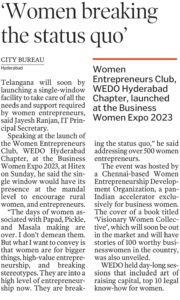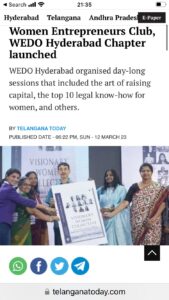 Past Events - Visionary Women Awards 22- 23
Benefits of Visionary Women Collective
As an industry expert, you have already achieved so much, but there is always more to do. You can increase your chances of success by being more visible to potential clients, investors, or collaborators. By investing in business networking, PR activities, and group membership, you can increase your visibility and credibility. That's where this book comes in. It features 100 quality profiles of inspiring women that can help attract prospects – providing you a greater platform to showcase your skills and talent. The book is strategically marketed, published, and distributed globally, with the longest shelf life to maximize your exposure. Imagine the benefits of being featured among other unique, visionary women, being endorsed by influential personalities, and reaching an international audience. This is a one-time investment with a lifetime of value, accelerating your progress with positive PR. Let this book be the magic that takes your career to new heights – trust is built even before the first meeting.
Visionary Women Conference - Brand Launch, Panel Discussion & Awards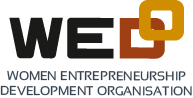 WEDO - Women Entrepreneurship Development Organisation is a strategic business consulting company exclusively in the space of Women Entrepreneurship, founded in the year 2015,WEDO has its presence across India and international locations. WEDO offers memberships , courses, Personal Business Model and Entrepreneur Coaching to accelerate the growth o Women Entrepreneurship. Read More about WEDO - https://www.wedo.org.in Connect with the Founder https://www.linkedin.com/in/kadambarisathish